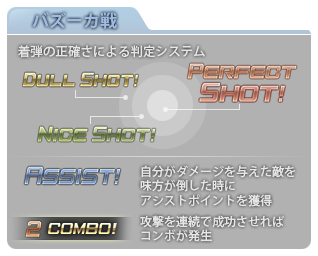 Fun Mode: Bazooka Battle is a game mode in Counter-Strike Online.
The main objective is Annihilation. The Counter-Terrorists must kill all the Terrorists or vice versa in order to win the round. Most objects in this game mode are breakable by the Bazooka.
When a round starts, the players can find weapons in the supply box in warehouses which contained Bazooka. Bazooka is the standard issue weapon in this mode and are very reliable. The players' speed similar to the speed in Half-Life.
New Weapons
Edit
Compatible Maps
Edit
Most of the breakable objects in this mode are taken from Counter-Strike: Condition Zero Deleted Scenes like Humvee and SCUD Launcher. These can be seen in the trailer.