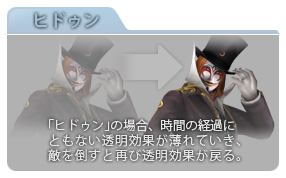 Fun Mode: Hidden is the first part of Fun Mode in Counter-Strike Online.
Counter-Terrorist and Terrorist must cooperate to face a new enemy called the Joker. This mode is only playable in its exclusive map, Harlem with a maximum of 10 players in a match.
In a round, a player will be randomly chosen as the Joker. The Joker is fully-invisible when stationary while half-invisible when moving. He is only armed with a staff. In addition, he has high moving speed and jump, 300 health points and 100 armor points. He is also a little taller than the Counter-Terrorist and Terrorist player models.
For humans, the humans must annihilate the Joker. The player that succeeded to kill the Joker will become the next Joker.
New Weapons
Edit
Compatible Maps
Edit
This mode is based on a Half-Life 2 modification called The Hidden: Source.
External Links
Edit